Doctors in Tel Aviv The Clinic – For Better Health
See a Doctor in Tel Aviv Today:
Call: +972-3-6133553 to schedule an appointment.
Our board-certified, licensed physicians, accept patients in our clinic, conveniently located in the heart of Tel Aviv. Whether you are visiting Israel as a tourist, or are here for a few months, our clinic can provide quality medical care at an affordable price.
Our clinic is located at 37 Yermyiahu street, a short walk from the major hotels in the city.
Insurance Reimbursement
Most traveller's insurance programs will reimburse patients for our medical serviecs. Please make sure to check with your provider regarding the co-pay required for medical services.
Once treatment is complete, you will receive an insurance reimbursement certificate, describing the services rendered and their associated costs.
We do not currently accept direct payments from insurance providers. Payment is made in cash prior to rendering service. An invoice and insurance reimbursement form will be provided by email.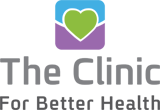 Some of the most common reasons for visits include:
Back pain
Respiratory problems
Systemic problems
Ear infections
The common cold
Sore throats
Sinusitis

Allergies
Asthma
Traveler's diarrhea
Fever
Nausea & vomiting
Pain swallowing
Common cold

Abdominal pain
Constant coughing
Headaches and dizziness
Prescription refills
Streptococcal sore throat
Birth control
Constipation

Management of hemorrhoids
Anemia
Primary wound care
Urinary tract infection
Syphilis and other STDs
Vaginal discharge
Red eye